Downing Manor Grange care home 5.50% p.a. fixed rate one-year bond
Early Bird Bonus of 0.50% p.a. until 2 December
This offer is now closed
The population of over 85s is forecasted to grow by 60% between 2014 and 2029. Almost one in five of over 85s already live in care homes and the increase in this age group is expected to fuel increased demand. 
This is an opportunity to lend directly to Manor Grange Care Home LLP, a company that owns and operates an 83-bed purpose-built care home located in an affluent suburb of Edinburgh. 
The care home will be managed by Care Concern Holdings Ltd. The home opened in October 2016 when it was granted registration by the Scottish Care Regulator. In the same month it acquired the business of another local care home, whose 44 residents are expected to transfer across to Manor Grange.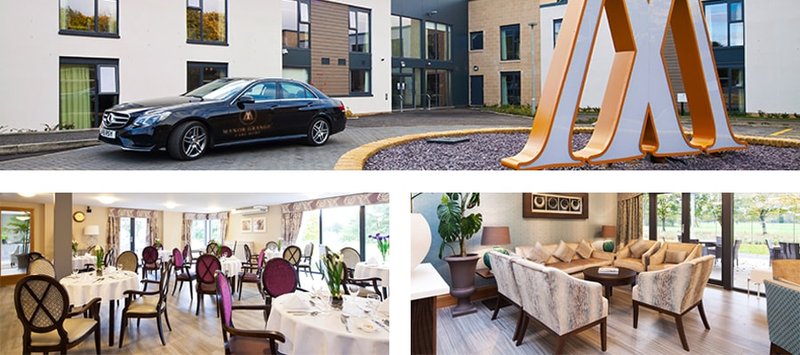 Why consider investing?
Fixed rate of 5.50% p.a. gross (including 0.50% p.a. Early Bird Bonus) over a 364 day term

Experienced team: the care home operator already manages four homes for Downing managed funds. Downing itself has been investing in care homes for over 15 years with more than £40 million of its managed funds invested in the last five years
Asset backed: the base value of the land and property should be recoverable (although not necessarily in full)
The estimated annual net operating income covers the Bond interest 9.8 times
Low loan to value of 34%
Bondholders' investment will rank ahead of any other creditors
What to watch out for?
The bond is not transferable and cannot be traded in on any secondary market. It is not immediately realisable and illiquid, so it involves a degree of risk. Moreover it is not covered by the Financial Services Compensation Scheme.

Neither the interest nor your capital are guaranteed, so you could get back less than you invest. Financial projections indicate there will be sufficient funds to service interest costs and repay debt at the end of the term, but you should form your own view. 

How to invest
Before investing you should download and read carefully the Offer Document. 

You can 'pledge' online, stating the amount you wish to reserve. There is no obligation to proceed. The pledge will simply buy you some time whilst you decide, without the risk of missing out on the Early Bird Bonus. 
The products we offer are not suitable for everyone. They are normally high risk, illiquid and should be held for the long term. If you're unsure an investment is right for you, please seek professional advice.

This review is not intended to be advice or a personal recommendation to buy the investment mentioned, nor is it a research recommendation. Wealth Club aims to highlight investments we believe have merit, but investors should form their own view on any proposed investment.
The details
Type

Secured bond

Target raise

£3 million

Interest rate

5.50% p.a. (incl. Early Bird Bonus)

Term

1 year

Loan to value

34%

Deadline

Early Bird Bonus until 2 Dec
Downloads