Sterling Suffolk S1 – effective 8.5% p.a. fixed-interest secured bond
Amberside ALP ("Amberside" or "ALP") is raising up to £8.2 million to lend to Sterling Suffolk Limited ("SSL") in the form of a secured asset-backed bond ("S1 Bond").
It will be managed by Amberside, which has managed investments of over £2 billion in infrastructure, solar, commercial property and UK asset-backed lending in the last 15 years.

SSL is constructing an eight-hectare glasshouse (an area equivalent to 12 international football pitches) to grow premium tomatoes hydroponically on its leasehold site near Ipswich, Suffolk. SSL has a supply agreement with Suncrop Produce Limited, a leading fresh produce supplier to major UK supermarkets.

The construction of the glasshouse is well underway and scheduled to be completed by 31 December 2018. The first crop should be planted shortly afterwards. SSL is on track to deliver its forecast £4.5 million sales in 2019, although this is not guaranteed. 

This is a fixed-term bond. Capital and rolled up interest should be paid at the end of the bond period, planned for 31 January 2022. Interest of 8.5% p.a. should accrue and compound. Interest and capital repayment are not guaranteed. 

Highlights
Lending to a single company, SSL, which produces tomatoes hydroponically on a  large-scale 

High growth projections due to growing market and distribution supply agreement 

Effective fixed rate of interest of 8.5% p.a., rolled up and paid in 31 January 2022 – not guaranteed

Asset backed – bondholders have first charge over assets of SSL 

Alternative finance available if insufficient S1 bonds are raised

Experienced management team that has invested in – or advised on – infrastructure projects worth close to £5.5 billion

Minimum investment of £10,000 for Wealth Club members

Offer closes 31 July 2019, but is subject to monthly caps
Important: The information on this website is for experienced investors. It is not advice nor a research or personal recommendation to invest. If you're unsure, please seek advice. Investments are for the long term. They are high risk and illiquid and can fall as well as rise in value, so you could get back less than you invest.
Attractive fixed rate
| | | | | |
| --- | --- | --- | --- | --- |
| Investment amount | £10,000 | £25,000 | £50,000 | £100,000 |
| Effective annual interest rate (not guaranteed) | 8.5% | 8.5% | 8.5% | 8.5% |
| Gross interest rolled up p.a. | £850 | £2,125 | £4,250 | £8,500 |
| Total capital gross interest earned over the term (Feb 2019 – Jan 2022) | £12,686 | £31,716 | £63,432 | £126,864 |
Rates are not guaranteed. Any interest you receive is normally subject to income tax. Please note: if you invest through an ISA any interest will be tax free. Please remember tax rules can change and benefits depend on circumstances. 
Interest is calculated six-monthly. The half year interest rate is 4.1634% compounded on each rollover date giving an effective annual interest rate of 8.5%.
Make a no-obligation reservation
Hydroponics market 
Every day the world population grows by 200,000 people. All of them need feeding. By 2030, farmland per capita is likely to decrease from 2,200m² to 1800m².

Hydroponics could help bridge this gap between demand and supply. It is an established method of growing plants in sand, gravel or liquid, using mineral nutrient solutions but without soil. Using hydroponics has both environmental and health benefits. 

By eliminating soil there are no soil-borne pests or disease, so fewer pesticides are required compared to traditional farming. This, in turn, helps reduce soil erosion as well as air and water pollution. 

Crops can be grown virtually anywhere, lowering transport emissions and providing consumers with fresher goods. Food currently travels an average of 1,500 miles before reaching our plates.

Moreover, as the plant receives optimum nutrition throughout its growth, the resulting crops have superior taste and higher nutrients.

The global hydroponics market is anticipated to grow to US $724.87 million by 2023. Improved yields, higher return on investment, and protected environment among others, are helping attract producers as well as investors.

Europe is the fastest-growing region, forecast to grow 16% a year, with the Netherlands and Spain leading the way. In the UK, the market is still developing and is currently quite fragmented.

How will SSL use the funds?
SSL  is raising a total of £22 million to help fund the construction and operations of an 8-hectare glasshouse that will produce tomatoes hydroponically. 

The capital raised through the S1 Bond will be used to fund phase 1 of the glasshouse construction estimated to be £2.6 million and fund phase 2 next year, a requirement of £5 million. Furthermore, some of the funds will be used to repay third-party borrowing and replace some existing Amberside ALP Bonds.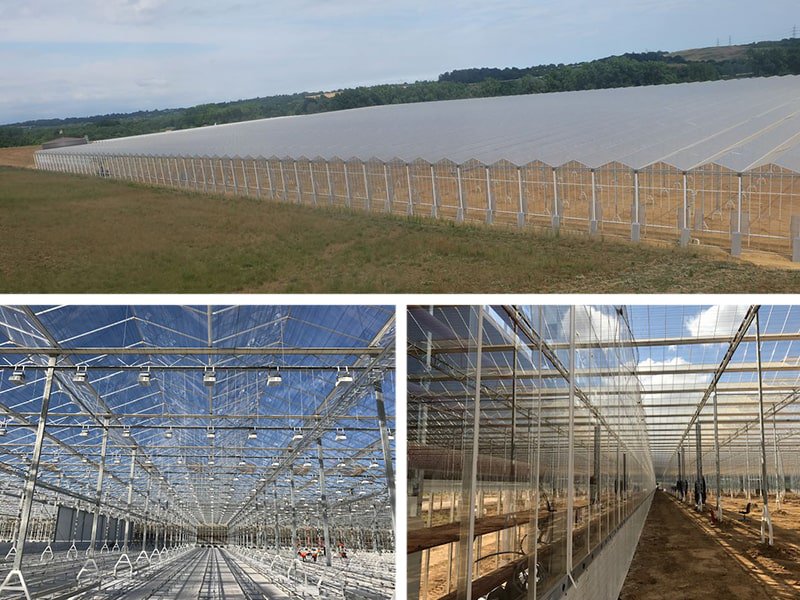 What protection do bondholders have?
S1 bondholders will rank pari passu with other bondholders and have an equal claim to the security package ALP holds with SSL. The security package includes a first charge over all SSL assets. SSL owns significant assets and also the potential for generating relatively predictable cash flow over a protracted period. 

However please note the S1 bondholders will only be lending to SSL. There will be no diversification.  Please also note this bond is not covered by the Financial Services Compensation Scheme for deposits.

What are the Debt Covenants?
The base case assumes the following:

Minimum Annual Debt Service Cover Ratio: 1.5x

This means that, excluding refinances, the amount of money generated in a year by SSL after costs should always be at least 1.5x (150%) of the debt payment (interest and capital). 
Maximum Loan to Value: 75%

This means that at no point should the loan value be more than 75% of the valuation of SSL.
Debt Service Reserve: 6 months

This means that SSL must retain in cash the amount needed for the next 6 months' worth of debt payments (interest and capital).
It should be noted that there are no capital repayments until the ALP debt is refinanced, cash is retained in the business to build a buffer to assist the refinance.

What experience does the manager have?
Amberside is a newly established company set up to raise £30 million to be deployed into three to five opportunities of which SSL is one. It is concentrating on a segment of the market which it believes to be currently underserved: projects below £20 million which are usually too small for banks and insurance companies' project finance teams and too big for asset-backed lending providers. 

The lending team consists of Amberside and CH-1.

Amberside has managed investments of over £2 billion in infrastructure, solar, commercial property and UK asset-backed lending in the last 15 years. Amberside Advisors has been mandated on close to £5 billion of infrastructure debt. 
CH-1 has invested £0.5 billion directly in infrastructure projects on behalf of high net worth investors. No matured debt investments made by CH-1 have so far suffered any loss of capital or interest to investors, although please remember past performance is not a guide to the future.
Amberside ALP'sinvestment committee must approve each investment before money is released and review all projects every 6 months to ensured there is no material change that could impact the credit. In addition, models are updated prior to all drawdowns to ensure covenants are met and there have been no material changes following credit approval.  
All projects are subject to full due diligence. 

Risks – important
This, like all investments available through Wealth Club, is only for experienced investors happy to make their own investment decisions without advice. 

Bonds such as this one are not readily realisable.  They tend to be illiquid and hard to sell and value. This should only form part of a balanced portfolio and you should not invest money you cannot afford to lose.  Before you invest, please carefully read the Risks and Commitments and the offer documents to ensure you fully understand the risks. 
Tax rules can change and benefits depend on circumstances.As with all bonds of this type they are not covered by the Financial Services Compensation Scheme for deposits, although  money held pre-investment in the ISA account should be covered. 
The S1 bond is technically transferable, however there is no secondary market, so investors should assume it will need to be held for the full term.
Interest is rolled up and not paid out until redemption. So, if you invest in the Bond on November you will wait 39 months until Jan 2022 before you get anything back.

This is a single company bond offer with no diversification. It involves lending to one company only. Should that company not perform as planned repayment to the bondholders may be impacted.

Fees
Amberside ALP will receive fees from the borrowers. It will pay Wealth Club commission of 1% p.a. of out of these charges. There is no arrangement fee between SSL and ALP, although SSL will pay for due diligence costs. 

Amberside Capital and CH-1 Investment partners will receive fees from Amberside ALP by taking a fee from the spread following a successful payment of interest from SSL. This fee is capped and subject to capital requirements in ALP being achieved. 
Please see the Bond Offer Document for more details of the charges.

Our view
This asset-backed bond offers a good rate of interest although no interest payment is for just over three years. We are comforted by the distribution supply agreement and the fact that SSL is ahead of plan regarding the construction of the greenhouse. Debt will be drawn down in accordance with key milestones being achieved. There is only one company so there is no diversification which adds to the risk, although the interest rate reflects this.  
For experienced investors this could be an interesting opportunity.
Wealth Club aims to highlight investments we believe have merit, but you should form your own view. You should decide based on the provider's documents and ensure you have read and fully understand them before investing. This review is a marketing communication. It is not advice or a personal or research recommendation to buy the investment mentioned. It does not satisfy legal requirements promoting investment research independence and is thus not subject to prohibitions on dealing ahead of its dissemination. 14 November 2018

The details
Type

Secured bond

Target raise

£8.2 million

Effective interest rate

8.5% p.a.

Interest payment

Rolled up – paid at term

Term

31 Jan 2022

Minimum investment

£10,000

Deadline

28 Feb 2019
Downloads