Eve Sleep: investment story behind the VCT-backed company
Archived article
Archived article: please remember tax and investment rules and circumstances can change over time. This article reflects our views at the time of publication.
Shares in eve Sleep plc (LON:EVE), the VCT-backed mattress-in-a-box pioneer, made their debut on London's AIM this week. The IPO has raised a further £35 million to fuel the company's growth plans, and values the two-and-a-half year old company at £140 million. 
How did its earliest investors, which include Octopus Titan VCT, have the conviction to back this company almost as soon it launched? And how did the founders of such a fast growing business choose which investors to work with?
I spoke to eve Sleep co-founder and CEO Jas Bagniewski, DN Capital managing partner Nenad Marovac and former DN Capital partner Tom Bradley to find out how the investment story unfolded.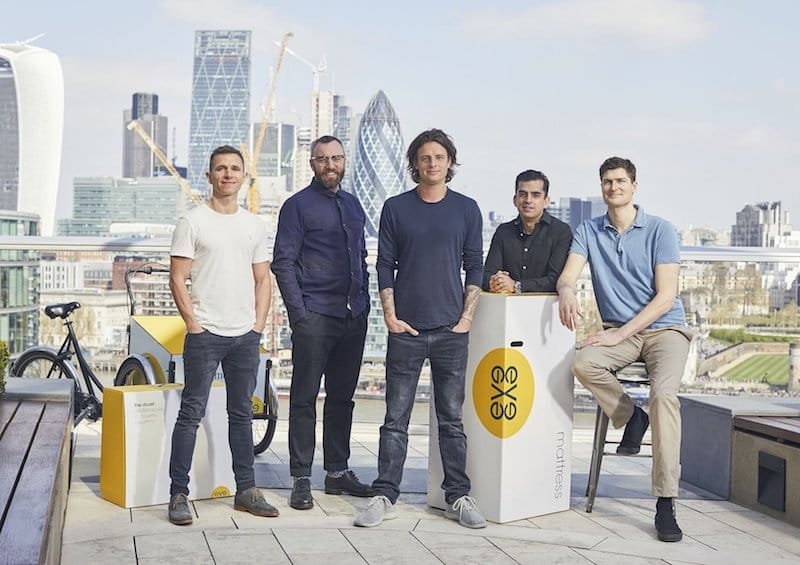 L-R: James Fryer, Kuba Wieczorek, Jas Bagniewski, Abid Ismail, Felix Lobkowicz
Origins: how eve Sleep got started
Eve Sleep has been in business just over two years, but the roots of the business took shape many years earlier – crucially, so did the relationship with investors. 
Jas Bagniewski, a Cambridge MBA graduate, launched his entrepreneurial career in 2008 with a startup incubated by Berlin-based Rocket Internet. In his two-year spell at the incubator, he worked directly with founders the Samwer brothers. Subsequent roles at Citydeal UK (acquired and rebranded by Groupon) and Zalando, the fashion ecommerce company, brought Jas to London.
When he and colleague Joe Moore were planning their next venture – a textbook-rental startup – they approached Rocket cofounder Marc Samwer as a potential angel investor. He agreed to back the startup on the condition they also found a London-based investor who would do due diligence. They were introduced to DN Capital by Samwer and another prolific European early-stage investor, Fabrice Grinda (FJ Labs), who also later played a part in the eve Sleep story.
They ended up not launching the textbook-rental business, but the relationships stuck. Tom Bradley, then a partner at DN Capital, recalls: "It was a 'no' to the business model, but a 'yes' to Jas". 
Bagniewski's next move was pivotal. Having seen the potential of Groupon as a marketing platform, he got together with James Fryer and Joe Moore and founded a bedding business, Zen Bedrooms, to sell unbranded memory foam mattresses at a heavy discount.
He recalls: "Groupon at the time was mainly services. We wondered about the potential for a physical product. The markups in the mattresses industry are huge – as high as 65 per cent to get a product sold at retail. We knew we could discount aggressively. We also knew we could get them manufactured in the UK quite quickly. So we could wait until orders were received and then ship them directly to customers. All of this suited the Groupon model".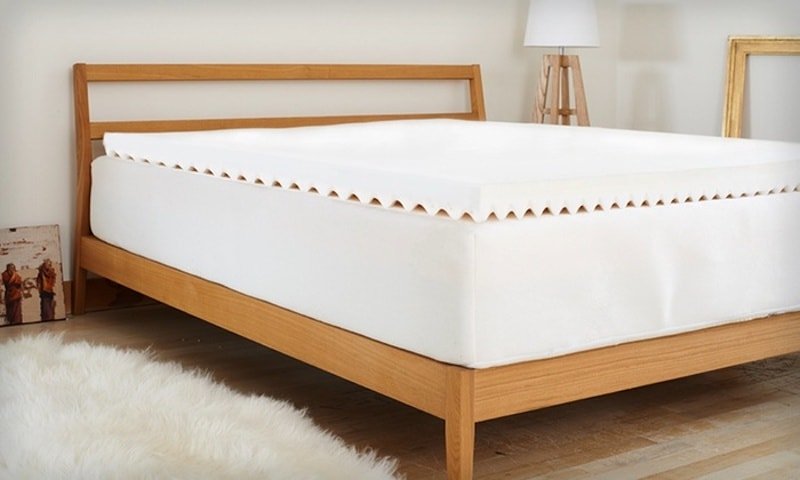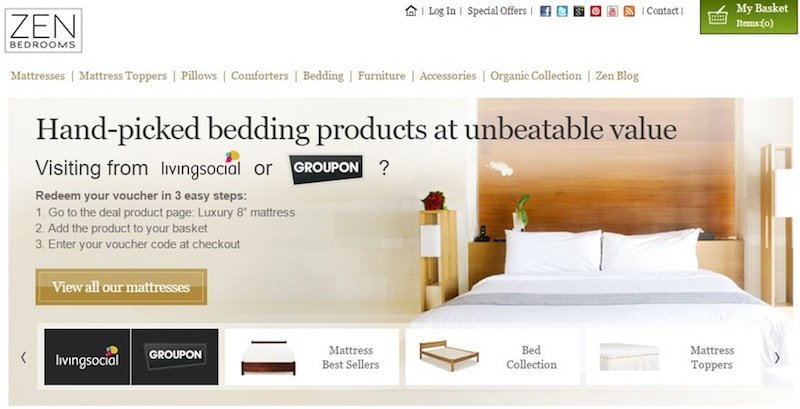 A Zen Bedrooms unbranded mattress topper; an offer page on the Zen Bedrooms website
The move was an extraordinary success. Zen Bedrooms was responsible for the biggest single deal on Groupon, selling 6,000 mattresses in one day ($2 million in sales). They rolled out the business to 18 countries. "It opened our eyes," said Bagniewski: "The [mattress] category was broken".
So why isn't Zen Bedrooms the company heading to IPO today? Although investors were interested in backing such a fast growing business, Jas explains how they ended up not taking investment. "The marketing was highly reliant on Groupon – we'd effectively outsourced it. And the product was much more commoditised. We saw how building a brand around it could create a lot more value."
"But DN were incredibly supportive.Tom [Bradley] was a guy I liked personally. We knew we wanted to do something with them."
Thus the Eve mattress idea took shape. The three Zen Bedrooms alumni brought on board Jas' cousin Kuba Wieczorek, who worked in branding for Channel 4, to help create the distinctive visual design for the new brand. The Channel 4 connection was also helpful when it came to getting later investors on board.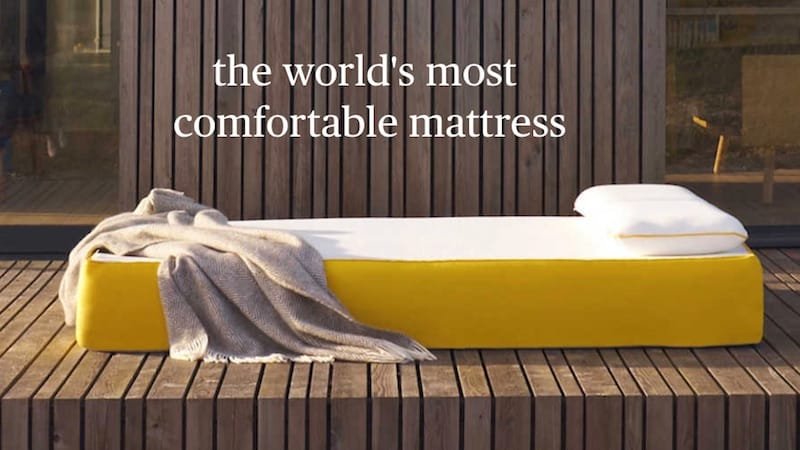 DN Capital, Octopus Ventures and the early stage investors in eve Sleep
DN Capital, a London and California-based early stage venture capital fund, was the first VC fund to invest in eve Sleep and was instrumental in bringing Octopus on board as investor.
Nenad Marovac is managing partner of DN Capital and heads its European operations. He recalls being introduced to Bagniewski and Moore by Fabrice Grinda in 2010. DN Capital went on to be the lead investor in eve Sleep's £600,000 seed round that included funding from Grinda's FJ Labs and Octopus Ventures.
What gave Marovac the conviction to invest in eve Sleep at such an early stage? "Early stage investment is backing the people. The founders are a very focused and driven team. They're quite obsessed with their business… which they should be."
On the business itself: "The unit economics were attractive, and so were the growth rates." Although eve Sleep was a new venture, the track record with Zen Bedrooms was a strong factor: "The team were already selling [mattresses]. They knew what they were doing. They had a quality product and excellent customer service. And they're creating a quality brand that's fun, not stuffy… It's like a digital version of the White Company". 
Marovac introduced Octopus Ventures, the team that manages the Octopus Titan VCT, as a partner on the seed investment round. He explains: "I don't like to be solo on a deal. Octopus added quality as well as capital". Bagniewski was equally enthused about the company's new backer: "Octopus came on board through DN. When we met Luke Hakes – he 'got it', right from the start."
Hakes [Octopus] and Bradley [DN] joined eve Sleep's board of directors. When the latter moved to Oxford Capital, Lawrence Barclay became DN's representative on the board. Bagniewski vouches for Barclay's impact on the company: "He really backed us and was instrumental to our growth". Both Octopus and DN Capital made follow-on investments as eve Sleep raised its £2.5M Series A investment round in November 2015. 

L-R: Nenad Marovac, Tom Bradley, Luke Hakes, Fabrice Grinda
The route to IPO
Following the Series A round came another appointment to the board that was instrumental in the company heading to IPO. Paul Pindar, previously CEO of Capita plc, the FTSE 100 business outsourcing company, joined as chairman. 

Pindar also chairs another DN Capital-backed company: Purplebricks, the hybrid estate agent, which listed on AIM in 2015 after just 19 months of trading. That IPO raised £58.1 million at a £240 million valuation. The company now has a market capitalisation of £929 million; its share price has increased 3.67× since then. Remember, past performance is not a guide to the future.
Bagniewski says that following the Purplebricks IPO, DN Capital were keen to appoint Pindar to the next fastest-growing UK company in their portfolio. Pindar also recommended Abid Ismail, also ex-Capita, who joined the executive team as CFO. And according to Bagniewski it was their new chairman who mapped the route to IPO: "We met Paul in February 2016. He suggested it at our first meeting".
By the end of 2016 the company had £12 million in sales and was rolling out operations to 12 countries. In October that year they raised a further £13.9 million Series B investment round, bringing in high profile investors Woodford Investment Management and Channel 4's Commercial Growth Fund, the venture arm of the UK broadcaster.
Octopus and DN Capital each made their third investment in the company at this point. As the company headed for IPO this week, these two early backers held the largest equity stakes in eve Sleep – Octopus Investments with 21.1% and DN Capital with 17.8%.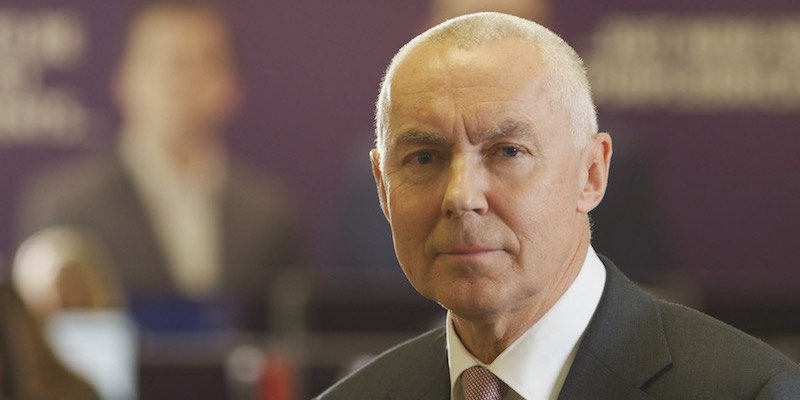 Paul Pindar, chairman of eve Sleep and Purplebricks
From launch to IPO in 31 months
Are any of the investors – or the founders, for that matter – surprised at how quickly eve Sleep has been able to progress from a four-person startup to an AIM-listed company?
Tom Bradley: "By any measure that is fast – but no, it's not a surprise. As a pretty experienced ecommerce investor this had good indicators for high growth: a focused product range, good margins, significant first order value, low return rate. There were also some early clues with the growth of [similar mattress concept] Casper in the USA. Given the calibre of the founding team, it's not that surprising how quickly they've grown the business".
Luke Hakes of Octopus isn't surprised either: "The speed of expansion, growth, and flotation, which is unusual in the UK market, was built around an American-style funding strategy. From the get-go, it was evident from an investor perspective that we had found an unusually talented group of entrepreneurs with big vision and ambition."
Is this the right point in the company's journey to go public? Nenad Marovac says: "It's a good way to raise. It gives the company a competitive advantage in terms of access to growth capital. Also I think it gives them a bigger spotlight." Hakes sees it as an extension of their investment-led strategy to date: "The AIM listing gives eve Sleep the financial firepower to keep expanding in Europe, take further market share and extend its product range and retail partnerships."
And Bagniewski is, of course, bullish: "I love the boldness and scale of it. It's an exciting next step for us. Yes we're doing it early, but we're ready. A year ago we were still a startup; Felix, our COO, was overseeing the company finances. We brought Paul and Abid on board and the last year has seen the rapid professionalisation of the business".
He is convinced the eve brand can continue to lead the disruption of the European sleep products market and points out the size of the opportunity ahead: "Mattresses and bedding is a huge market and we only have a tiny share at the moment. In the UK you have Silentnight with around £130 million, Dreams with £240 million; in the US, 4 companies share $900M in revenue."
Startup founders are known for a high energy, fast moving approach. How will Bagniewski and his fellow executives handle the transition to running a public company?
"I've been doing startups 9 years and I love the scrappiness and urgency of the early stages, but remember, these were turned into massive businesses". He cites Groupon, the $1.8 billion Nasdaq-listed company, and Zalando, the biggest European ecommerce company; Bagniewski ran the UK operations for both. "Eve is one of fastest growing consumer brands in UK. We'll still keep that creative, entrepreneurial, dynamic aspect of a startup."
I asked Nenad Marovac the same question. He put it quite simply: "I think they will thrive".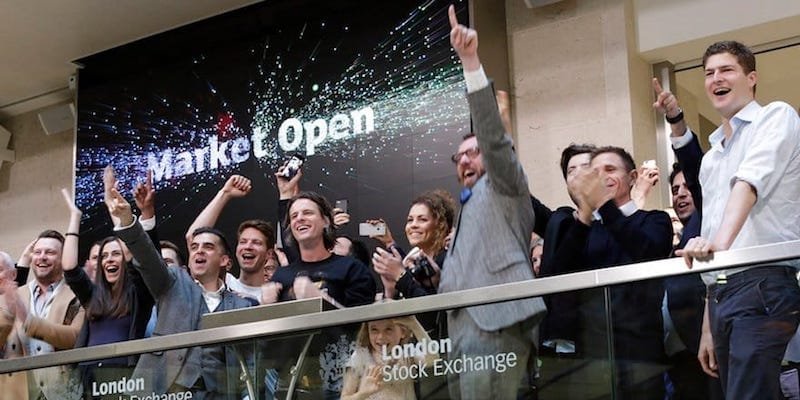 The eve Sleep team opens trading at the London Stock Exchange, 18 May 2017
Seeking tomorrow's growth stories…
Eve Sleep's IPO has put both the company and its investors in the spotlight this week. But at the time of the company's seed round in 2015, it was just another ecommerce startup. Few eyebrows were raised. Yet the conviction of the early backers is telling.
I asked the investment managers whether there are any holdings with similar growth characteristics or business models in their portfolios.
Tom Bradley now manages the Oxford Capital Growth EIS fund. He cited Spoke, a mens apparel ecommerce company, as the most similar: "Spoke has a focused product range and a great repeat rate; it grew 380 per cent last year. Push Doctor and Moneybox are not ecommerce but they are both consumer brands with similar growth trajectory." 
DN Capital, which raises funds from institutional rather than UK retail investors, highlighted Hostmaker, a management service for home rentals, and Book A Tiger, an online platform for booking cleaning services.
Octopus Titan VCT is currently invested in Tails.com, a pet nutrition ecommerce site, Swoon Editions, which sells limited-edition furniture online, and Chronext, an ecommerce platform for luxury and vintage watches.
Venture capital trusts will increasingly earn their crust by being able to spot early-stage companies that become success stories and can be sold or floated on the stock market. Whereas VCTs could previously invest in management buyouts (new money into an existing business), the November 2015 rule changes have emphasised investment in younger companies. Although this has arguably raised the risk profile of generalist VCTs, it does mean that investment managers who consistently demonstrate the ability to back early-stage companies with high growth potential should – along with their investors – be well rewarded.
Thanks for reading. If you liked this article, please follow Wealth Club on Twitter or on LinkedIn for current and future investment stories.
Wealth Club aims to make it easier for experienced investors to find information on – and apply for – tax-efficient investments. You should base your investment decision on the provider's documents and ensure you have read and fully understand them before investing. This review is a marketing communication. It is not advice or a personal or research recommendation to buy the investment mentioned. It does not satisfy legal requirements promoting investment research independence and is thus not subject to prohibitions on dealing ahead of its dissemination.
This article tagged with:
Find out more about investing in VCTs
Get the free factsheet: VCTs at a glance
Get the factsheet