Exit for MMC Ventures EIS: Love Home Swap acquired by US hotels giant
Archived article
Archived article: please remember tax and investment rules and circumstances can change over time. This article reflects our views at the time of publication.
Love Home Swap, the home exchange platform and one of the UK's best-known sharing economy startups, has been acquired by US hotels giant Wyndham Worldwide. 
The deal – for which the price was not officially disclosed, but has been reported to be around £40 million — is an exit for MMC Ventures, which invested through its Enterprise Investment Scheme fund and two other funds it manages.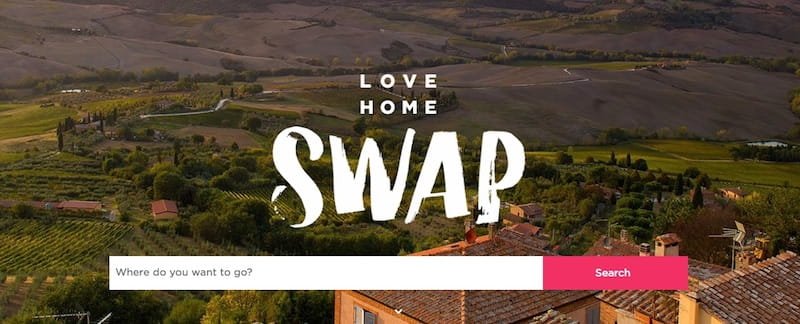 Love Home Swap's homepage
The company 
Love Home Swap has grown over six years to be one of the largest home exchange platforms. It lists over 100,000 home-swap properties in more than 140 countries. It describes the concept as "the world's simplest holiday idea – you go to theirs, they come to yours".
It's a second entrepreneurial success for its founder, Debbie Wosskow. The Oxford graduate's first business was a public relations agency, Mantra PR, which she set up at the age of 25. It was acquired eight years later by marketing group Loewy.
The inspiration to set up Love Home Swap came, as is often the case, from personal experience. While enduring a disappointing and expensive holiday in St Lucia in 2006 with her children, Wosskow saw the film The Holiday, in which Cameron Diaz and Kate Winslet swap their homes on different continents and find love. Although the concept was not new, Wosskow perceived a need and a gap in the UK market for a high quality homeshare platform. 
Love Home Swap was duly founded and launched in 2011, with the strapline "The perfect way to enjoy affordable holidays for less".

The logo for Love Home Swap at launch
MMC Ventures first backed the company at seed stage later that year. Rory Stirling, partner at MMC at the time, joined the board of directors. MMC followed on with further EIS-qualifying investment in 2013. 
In total the firm invested £2.65 million over two rounds and held the equity across three of its funds – the EIS portfolio, Enterprise Capital fund and London Fund, an investment vehicle for the Mayor of London's office. In 2015 MMC's managing partner, Bruce Macfarlane, replaced the departing Stirling on the board.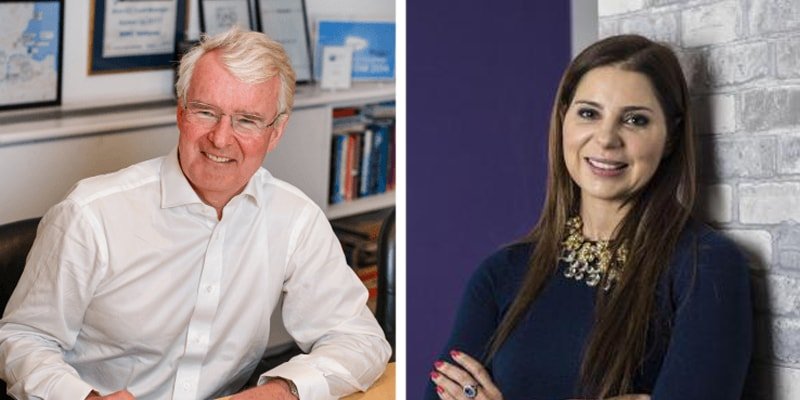 Bruce Macfarlane of MMC Ventures; Founder Debbie Wosskow
The acquisition
Wyndham Worldwide is a family of brands that includes Travelodge, Ramada and Days Inn. It calls itself the world's largest hotel company, operating 8,000 hotels across six continents.

The group's subsidiary RCI made the acquisition. RCI, which stands for Resort Condominiums International, launched in 1974 and was an early pioneer of the home exchange concept. RCI made a strategic investment in Love Home Swap in 2015, believed to be a convertible loan note, before going on to fully acquire the business on 31 July 2017.

Wyndham said Love Home Swap will continue to run as an independent brand and will be marketed separately from RCI. Debbie Wosskow will stay on as adviser for a transition period. Her brother and co-founder Ben Wosskow, chief commercial officer of the business, has stepped up to managing director.
Acquirer RCI is part of Wyndham Worldwide Corporation (NYSE:WYN)
A sharing economy and EIS success story
To our eyes this is typical of a successful Enterprise Investment Scheme investment – backing ambitious entrepreneurs from an early stage, partnering with management to nurture the business, providing growth capital and exiting through a trade sale after 6 years.
Bruce Macfarlane commented: "MMC Ventures has backed Love Home Swap from seed through growth capital and is proud of the company and founder Debbie Wosskow's pioneering success in the sharing economy".
Wosskow said the had "yielded fantastic results in a short space of time and is a real global success story for the UK sharing economy".
MMC was there from seed to growth capital and through thick and thin. Our investors will be very happy with the returns! https://t.co/gu6r5gbaXs

— Bruce Macfarlane (@bfmacfarlane) July 31, 2017
It is worth remembering that when Love Home Swap launched, the sharing economy was in its infancy. Airbnb was little known outside the US – it opened its London office in October 2011. JustPark got its first venture investment that same year, and Uber was first licensed in London in 2012. Love Home Swap's growth has coincided with the emergence of the sector, and alongside running the business Debbie Wosskow has become a powerful advocate for the sharing economy in general. She was commissioned to write an independent review, 'Unlocking the UK's Sharing Economy', for the Department for Business, Innovation & Skills and in 2015 was appointed the founding chairperson of trade body Sharing Economy UK (SEUK).
There are some clues for the direction Wosskow may take next: she has already co-founded an investment business, AllBright, with Anna Jones, the former CEO of magazine publisher Hearst UK. AllBright's fund is dedicated to female entrepreneurs and seeks to level the playing field in the hitherto male-dominated ecosystem of founders and venture capitalists. Alongside capital, the company provides education and access to a network of business angels and advisers.
Meanwhile MMC Ventures, for which this is a second EIS exit in twelve months after the trade sale of Breathing Buildings last December, has been announced as a finalist for 'Best EIS Investment Manager' at the 2017 Growth Investor Awards. The company, which has £190 million under management, specialises in technology-enabled business. Love Home Swap is one example. Its current EIS portfolio includes another platform-based business, Talmix, which provides a global marketplace for freelance management consultants. Read our review of the MMC Ventures EIS fund here. 
Wealth Club aims to make it easier for experienced investors to find information on – and apply for – tax-efficient investments. You should base your investment decision on the provider's documents and ensure you have read and fully understand them before investing. This review is a marketing communication. It is not advice or a personal or research recommendation to buy the investment mentioned. It does not satisfy legal requirements promoting investment research independence and is thus not subject to prohibitions on dealing ahead of its dissemination.
This article tagged with:
Learn more about EIS investing
Download our free factsheet: "EIS at a glance"
Get the factsheet