VCT fundraising in 2019-20
Archived article
Archived article: please remember tax and investment rules and circumstances can change over time. This article reflects our views at the time of publication.
Venture Capital Trusts raised £619 million in the 2019-20 tax year – the third highest amount since tax relief was established at 30% in 2006.
Demand for VCTs continued to be strong in the tax year just ended, despite suffering a significant setback at a crucial point. As can be expected, the escalating Covid-19 crisis slowed fundraising in March – the very time it would usually speed up.
There were other factors too – uncertainty over the date of Brexit and political deadlock in Westminster caused VCT offers to have a slower start in Autumn 2019 than in the previous record-setting year. The weeks following the General Election saw a release of pent-up demand until, towards the end of February, equity markets began to take note of the rapidly developing coronavirus situation worldwide.
Play the animated chart to show how this year's fundraising progressed:
How much did each VCT offer raise?

A total of 21 VCT offers opened in the 2019/20 tax year. 10 of them met their initial fundraising target before tax year end. Eight used their overallotment facilities, where additional shares are issued to meet demand.
Play the animated chart to see how the different offers progressed and ended up:
Source: Wealth Club, based on figures from VCT managers for new share offers opened during 2019/20.
How did the coronavirus crisis affect the year's fundraising activity?
We spoke to several of the leading fund managers to get their views. One of the most telling examples is that of Northern VCTs. Manager Tim Levett commented:
"We had very strong demand to start with. It began to peter out from the end of February onwards, and as the country entered a dramatic period we had a decision to make. In the Prospectus we had given a date of 1 April for the first share allotment under the offer. Before the Budget on 11 March we decided to stick with the original intention, which would give us more time to meet all the VCT rules.
By 23 March, stock markets had fallen by 30%; we had made our bed and had to sit in it. We issued a new Net Asset Value (NAV) and Supplementary Prospectus, which gives investors the option to withdraw. Would the situation stop people from wanting to be at the higher end of the risk curve? 
The answer is that very few withdrew. Before we published the reduced NAV, the offer had £39.5m in subscriptions; we closed on £38.2 million. This speaks volumes for the sophistication of investors in VCTs. Less than 10% had circumstances that made them want to withdraw. For over 90% of them, the reduction in NAV was an opportunity to receive more shares at a lower price, which were duly allotted on 3 April."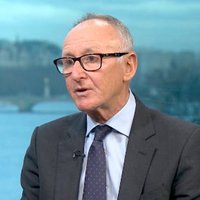 The Mobeus VCTs share offer opened in October, met its initial target in the week after the General Election and filled its overallotment facility by mid-January, before the first confirmed coronavirus cases in the UK. It was the only share offer to raise the maximum amount set out in its prospectus. How did it avoid the factors that held back some other VCTs? Trevor Hope of Mobeus Equity Partners, commented:
"We launched in the early Autumn for our last two fundraises, in tax years 2017/18 and 2019/20. In both cases we were grateful to receive an enthusiastic response. The level of existing shareholder support, providing over 50% of the new capital invested, was particularly pleasing.
The Mobeus approach is not to raise capital each tax year as a matter of course. If possible, we like to avoid the 'noise' created by any forthcoming Government Budget. The Chancellor controls any decisions which will impact future tax reliefs, which in turn may influence investors' personal investment choices. Ideally, we also prefer to avoid the last-minute rush as 5 April approaches."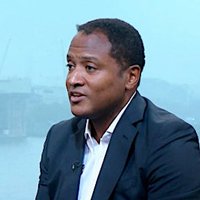 How might coronavirus affect the outlook for VCTs?
We have asked the managers of some popular VCTs. 
Jo Oliver, fund manager for Octopus Titan VCT, said:
"The Titan VCT approach has always been to invest in great teams that can adapt to and optimise all macro conditions, regardless of the sector that they operate in.
Entrepreneurs are typically at their best when conditions are most challenging and others are slow to move and adapt, which is why many of the most successful tech companies have been born out of the periods of maximum macro uncertainty and bear markets.
The recent funds raised for Octopus Titan VCT puts us a really strong position to support our existing portfolio companies through the current period, and also to make new investments at a time when many other investors may have limited means or appetite to do so."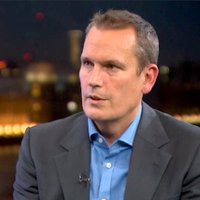 Karen McCormick, Chief Investment Officer at Beringea, the manager of the ProVen VCTs, commented: 
"In a turbulent environment, our fundraising targets were shaped by a decision to balance a clear need for further firepower to tap into substantial deal flow with a desire to be prudent about our cash reserves.
There remains plenty of opportunity for growing companies, even in this challenging time, and these additional funds will enable us to back these businesses and strengthen our existing portfolio as we emerge from uncertainty and seek to accelerate growth."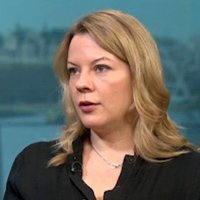 Trevor Hope, partner at Mobeus Equity Partners commented:
"Investors are quite understandably pausing to get some perspective on the wider world events but also what could be their own significantly changed personal circumstances.
By definition VCTs target smaller companies, which may be considered at greater risk as the impact of the pandemic continues. However, in reality, just as we have all been impacted personally by Covid-19, all businesses, large and small, will face changed and difficult trading conditions; many will fail.
Investors should always remain wary but on a more positive note, as history has proven on a number of occasions, I expect SMEs to be at the forefront of the economic recovery that will come. I am hugely impressed by the rapid response and flexing of business models to adapt and potentially thrive in this 'new reality'. Our VCTs have strong levels of cash after the fundraising, and we are pleased with the position this affords us as new opportunities arise."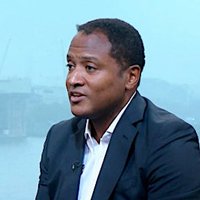 What was notable about 2019/20 VCT fundraising?
Highest and fastest fundraises
Octopus Titan VCT is the UK's largest VCT and a regular at the top of the fundraising tables. This year was no exception; it raised £124.2 million in the year, more than twice the amount raised by any other offer. It also had the second fastest fundraise, at an average of £612,000 per day.
The fastest fundraise, and second highest overall, was for the Mobeus VCTs. The offer raised £60.2 million in 80 days, an average of £751,000 per day. This was the only VCT offer to completely fill its overallotment facility.
ProVen VCTs opened relatively late in the tax year, on 27 January, but raised £30 million in 52 days – the third fastest fundraise, averaging £577,000 per day. 
Partial overallotments
One characteristic of this tax year was that several VCT offers decided to use only part of their overallotment facilities – or in the case of Albion VCTs, not use them at all. In previous years it had become almost routine for these facilities to be used in full. The boards of Octopus Titan VCT, ProVen VCTs and Octopus AIM VCTs authorised the use of only part of their overallotment facilities.
The exception was Octopus Apollo VCT which, having almost filled its overallotment facility, increased the size of its offer to £50 million.
New VCTs
Venture Capital Trusts have now been around for 25 years and most of the highest and fastest fundraises were for long-established names such as Northern VCTs and Mobeus. However, as in 2018/19 there were new VCTs options on offer this year. Puma Alpha VCT and Blackfinch Spring VCT were brand new VCTs launched during the tax year, raising £5.4m and £3.4m respectively during 2019/20. Foresight added a new Williams Technology share class to its (renamed) Solar & Technology VCT, raising £2.1 million to date.
Current VCT investment opportunities
Several VCTs remain open into 2020/21.
If you are an experienced investor comfortable with the risks and believe VCTs may be for you, there may be good reasons to consider investing at the start of the tax year. You could potentially receive an extra few months' worth of dividends, which are variable and not guaranteed. Moreover, the income tax relief could be paid to you during the year rather than reclaimed back afterwards via your tax return. Tax rules can change and tax benefits depend on circumstances.
Remember, the speed, size and success of a VCT's fundraise does not necessarily indicate how well the investment will perform; you should form your own considered view and if unsure, seek advice.
Wealth Club aims to make it easier for experienced investors to find information on – and apply for – tax-efficient investments. You should base your investment decision on the provider's documents and ensure you have read and fully understand them before investing. This review is a marketing communication. It is not advice or a personal or research recommendation to buy the investment mentioned. It does not satisfy legal requirements promoting investment research independence and is thus not subject to prohibitions on dealing ahead of its dissemination.
This article tagged with:
See current VCT offers
Browse VCTs open for investment now
View offers