About Charlie Huggins
My obsession with investing started at an early age.
Whilst most of my school friends were attending parties and playing video games, I was studying great investors like Warren Buffett and Phil Fisher.
I invested a large part of my student loan into the stock market, just before the 2008/09 financial crash. Any normal person would have been put off financial markets for life. Somehow, it only magnified my interest.
I continued investing during four years at Oxford University, studying Biochemistry. As time went on, my interest in businesses outstripped that of cells and molecules.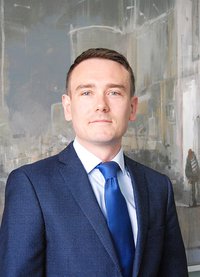 From Oxford to Hargreaves Lansdown, and beyond
After graduating with a first class degree, Hargreaves Lansdown's (HL) Graduate Scheme beckoned. The architect was Alex Davies (who later founded Wealth Club). The scheme gave me a terrific insight into HL's business model and taught me a great deal about how a company should operate.
I soon moved into the investment research team. I initially analysed funds, learning how fund managers think (including what worked and what didn't). I pored over the shares held within the funds and helped develop HL's share research. Then, in 2016, I helped establish and launch the HL Select Fund range and became one of the youngest fund managers in the country.
Aiming to outperform, by applying the lessons I've learned
Those five years managing funds taught me more about investing than the previous 10 years combined. The fund I managed – HL Select UK Growth Shares – made a total return of 64.7%, versus 38.7% for the peer group. This ranked it 26th out of 209 funds in the sector, although please remember past performance isn't a guide to the future.
However, I wanted to apply the lessons I'd learned to a new type of portfolio. Luckily, Alex Davies had spent years trying to convince me to launch a portfolio for Wealth Club. In late 2021, I decided the time was right and resigned from my role at HL.
Wealth Club is everything I expected and more. Here I have a clean slate and the freedom to back my best ideas. I couldn't be more excited about this portfolio.
HL Select UK Growth Shares Fund: performance under Charlie's tenure (%)
Wealth Club aims to make it easier for experienced investors to find information on – and apply for – investments. You should base your investment decision on the offer documents and ensure you have read and fully understand them before investing. The information on this webpage is a marketing communication. It is not advice or a personal or research recommendation to buy any of the investments mentioned, nor does it include any opinion as to the present or future value or price of these investments. It does not satisfy legal requirements promoting investment research independence and is thus not subject to prohibitions on dealing ahead of its dissemination. 

The details
Type

Discretionary Share Portfolio

Minimum investment

£10,000

Geography

Global

Initial charge

Nil

Annual custody charge

0.25%

Annual management charge

1%

Next deadline

6 Dec 2023 (5pm)