Review: Calculus EIS Fund
Archived article
Archived article: please remember tax and investment rules and circumstances can change over time. This article reflects our views at the time of publication.
The Calculus EIS fund has the longest track record of any EIS fund. It was the first to launch in 1999 and is still going strong. This latest offer seeks to raise £20 million and focuses on established unquoted businesses with growth potential. 
Highlights
Award-winning, evergreen EIS fund 
Established in 1999
Aims to invest in growth-focused, mature unlisted businesses 
Wide range of sectors
Strong and experienced management team 
Investors will hold 8 to 10 companies (minimum 6) with advance assurance
£50,000 minimum investment
Quarterly closes, with funds aiming to be invested the following quarter
The manager
Calculus Capital managing partners John Glencross and Susan McDonald made their first EIS investment in 1996. They launched the UK's first approved EIS fund in 1999; it raised £1 million. 
Calculus has won the EIS Association Awards 'Best EIS Fund Manager' five times as well as Best EIS Fund Manager at the 2016 Growth Investor Awards.
Calculus also manages a smaller amount in its VCT. 
Watch an exclusive video interview with Calculus CEO John Glencross:
The offer
This offer is an evergreen one. 
Each investor will hold a portfolio of 8 to 10 companies (minimum of 6) with investments typically made over an 18-month period. These will usually be mature private companies, rather than early stage businesses. The main reason for this is the risk/return profile: failure rates for more established businesses tend to be lower, and the time to exit typically tends to be shorter, although remember these are still unlisted businesses and capital is at risk.
The Calculus EIS is sector agnostic and the existing portfolio is broadly spread, the aim being to provide diversification.
Strategy
The focus of the Calculus EIS hasn't really changed over time – it has always been on more mature private companies. Calculus aims to build a portfolio that is lower risk than other growth EIS funds by targeting businesses with the following characteristics:
Evidence of commercial success, even if the firm is not yet profitable when Calculus invests
Primary constraint is access to finance
Predictable cash flows and recurring revenues
A strong balance sheet
A potential to achieve a target IRR of 20% (or a multiple of 2.5× over 5 years). 
Please remember, whilst the aim is a lower-risk portfolio than other growth EIS funds, all EIS investments are by their nature higher risk.
Recent rule changes on EIS have reduced the general number of deals available to EIS investors, but this has not affected Calculus, according to Mr Glencross, because of its focus on growth investing. In his view 80% of companies considered in the past would still qualify under new rules. 
Indeed, Calculus believe it is seeing an unprecedented flow of high-quality investment opportunities. Despite an improving market, banks are still reluctant to lend to SMEs. AIM activity has increased, but focus is on larger companies. This means even excellent, well-managed smaller companies struggle to raise finance for expansion, which is where the Calculus Capital EIS fund can step in.
Most of the deals come via corporate advisers or by the management teams of their underlying companies coming back for a second or third time. Calculus Capital also benefits from its longstanding industry experience and its investment team's personal networks of lawyers, advisers and brokers.
On average, the investment team screens 500 deals a year, reviews around 150 companies and completes around 7 to 12 investments. 
When reviewing a deal, the team analyses the company's own forecasts, pulls them apart and compares them to its own forecasts. They consider potential exit strategies before making an investment. Calculus conducts its own comprehensive research then brings in external parties for in-depth due diligence. 
Due diligence is currently being carried out by Calculus on firms in the biotechnology, ecommerce, hosted software, leisure, telecommunications and business services sectors.
Once investments are made, Calculus aims to mitigate risk by actively managing its portfolio companies. Calculus usually takes a board seat and pays close attention to the firms' management accounts.
Target return and exit strategy
There is a target return of 2.5× over 5 years. This is a target and is not guaranteed.
Exit may be achieved through a variety of routes – none of which are guaranteed. This includes trade sale, management buy-out, sale of shares to other shareholders, share buy-back by the investee company or Initial Public Offering (IPO).
Example portfolio companies
Blu Wireless Technology – new investment
One of the more recent investments is a £2.4 million investment in Blu Wireless Technology in July 2017. Blu Wireless is a firm leading the way in bringing ultra-fast millimetre wave (mmWave) wireless technology into homes and businesses through the roll-out of Wi-Gig® and 5G networks. Blu Wireless has many of the world's leading semiconductor and consumer electronics companies among its customers.
This investment by Calculus was part of a £7.2 million institutional and private investment round and follows the recent strategic investment round lead by ARM, the UK semiconductor and software design company. The investment will enable Blu Wireless Technology to accelerate the design and development of its core wireless technologies. It will help the firm to grow its software design and development team and recruit additional sales and marketing resource to help expand the company's client base.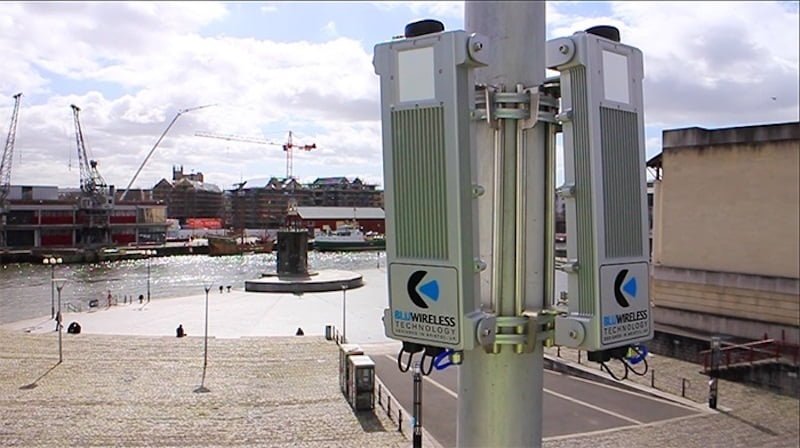 Chop'd – example of a current holding
Chop'd is a salad bar chain and a pioneer in the healthy eating space. Founded in 2004, Chop'd has a strong commitment to sourcing fresh local ingredients, from Essex barn-reared chicken to sustainable salmon from the Shetland Islands.
Calculus invested £2 million in the business in 2014. The investment has been helping expand the business from nine to 30+ sites across London and the UK. Chop'd has a strong and successful management team with operational experience from Yo! Sushi, Chez Gerard and Pizza Express.

Human Race – example of an exit 
Human Race is a mass participation sports company. Human Race organises more than 55 events in the UK, including the London Winter Run, Windsor Triathlon and the new VitalityMove events run in partnership with Olympic champion Jessica Ennis-Hill.
Calculus Capital invested in Human Race in April 2012 and made a profitable sale to Amaury Sport Organisation (A.S.O.), the owner of Le Tour de France in September 2016. The investment was held for 4 years and 5 months.

Risks
This EIS will be fairly concentrated, with eight to ten different investments but a minimum of six. 
Investors should not invest money they cannot afford to lose. There investments are unquoted and early stage, which means they are illiquid and capital is at risk. 
The value of tax relief will depend on the circumstances of the individual investor and tax rules could change in future.
Calculus Capital has an exclusive focus on EIS and VCT investments, both of which are subject to HMRC rules which can change frequently. This could leave the firm and its investee companies vulnerable if rules change unfavourably in future.
Fees and charges
A summary of the fees and charges is shown below. Please see the provider's documents for more details.
| | |
| --- | --- |
| Initial charge | 4% |
| Annual administration charge | 1.5% |
| Dealing charge | 0.65% |
| Quarterly audit and legal fee | 0.1% |
| Performance fee | 20% |
More detail on the charges
Our view
Calculus has the longest track record of any EIS fund. Their experience is unrivalled – remember past performance is not a guide to the future. The target and actual returns might not be as high as some other early-stage focused EIS, but getting cash back to investors is a key part of its investment proposition. The Calculus EIS does not come cheap however, and the minimum investment of £50,000 could be a barrier for some.
Wealth Club aims to make it easier for experienced investors to find information on – and apply for – tax-efficient investments. You should base your investment decision on the provider's documents and ensure you have read and fully understand them before investing. This review is a marketing communication. It is not advice or a personal or research recommendation to buy the investment mentioned. It does not satisfy legal requirements promoting investment research independence and is thus not subject to prohibitions on dealing ahead of its dissemination.