Charlie Huggins: new share portfolio service – register your interest
Archived article
Archived article: please remember tax and investment rules and circumstances can change over time. This article reflects our views at the time of publication.
I am delighted to announce the appointment of Charlie Huggins as Wealth Club's Head of Equities. He will be responsible for a new share portfolio service, expected to launch by the end of 2022. 
I met Charlie when he was an Oxford undergraduate obsessed with investing and I was a director at Hargreaves Lansdown (HL). I was so impressed I hired him even though there wasn't a vacancy (he became HL's first graduate trainee).  
At HL, he ended up co-managing £500 million through two HL Select UK Funds. Under his tenure, the HL Select UK Growth Shares (Acc) Fund generated a total return of 64.7%, versus 38.7% for the peer group. Past performance is not a guide to the future.
I've been wanting to hire him at Wealth Club from day one – I consider him an exceptional fund manager – and when his new share portfolio service launches, I'll invest my own money. 
If you wish to get to know him, please register below. Every couple of weeks Charlie will send you his newsletter – articles, podcasts or videos: from what he looks for in a company to which shares he would not touch, and why. His updates will not be personal recommendations but hopefully useful commentary for wealthy or sophisticated investors. 
If you're interested in investments, businesses, or both, I think you might appreciate hearing from him. You can read a message from Charlie below to get a flavour of what to expect. 
Important: The information on this website is for experienced investors. It is not a personal recommendation to invest. If you're unsure, please seek advice. Investments are for the long term. They can fall as well as rise in value: you could lose all the money you invest. We are expecting Charlie to run a discretionary managed share portfolio that will launch by the end of the year.
A message from Charlie Huggins, Head of Equities 
I've spent much of the last decade managing funds and analysing fund managers.
There are some brilliant funds, but there are many more poor or mediocre ones. Most are a diluted version of how I think a portfolio should look – one that's designed for the masses but maybe not for discerning investors and certainly not for me. 
For a start, many funds own far too many positions in my view. You end up with a watered-down version of the manager's best ideas – a managed fund that may look quite a lot like the index. 
Then, there are the restrictions – on how much they can invest in each stock, sector or geography. Put simply, many managers are operating with one hand tied behind their back. 
Moreover, in my view the mindset tends to be horribly short-term. There are various reasons for this, from the annual nature of incentives to perceived career risk from short periods of under-performance.
Why do I think this is such an issue? 
Because it makes investing a game of guessing which shares will go up over the next three, six and 12 months, rather than focusing on long-term business prospects. From experience, predicting what share prices will do is impossible. I also think it's futile. 
This mindset commonly results in favouring 'cheaper' shares that may (or may not) experience a short-term bounce, chasing whatever is currently in vogue or changing style to suit prevailing conditions. In the long run, this invariably ends up damaging performance.
It's these sorts of restrictions and behaviours I'm compelled to avoid. It's why I joined Wealth Club. Here I'll have the freedom to invest in what I consider to be the best opportunities, wherever they may be, combined with the ability to think and act long term.
I will only invest in companies I believe to be exceptional. Those run by entrepreneurial management teams that think differently from the crowd, where I have a high degree of confidence in the long-term prospects. Once the portfolio launches, I'll invest my own and Alex's money alongside yours, so our interests will be completely aligned. 
The portfolio is expected to launch in a few months, so why am I telling you now?
Well, if you're anything like me, I suspect you'll want to build up a picture of who might be managing your money. And I want to start as I mean to go on: with down-to-earth, clear, frank commentary on companies and investing matters.
Register now and in the next few months I'll send you articles and podcasts/videos on subjects like:
What I think a great business looks like
What companies I'm avoiding and why
Why long-term investing is so powerful 
Why I favour a high conviction portfolio
Why culture eats strategy for breakfast – and how I assess it
I hope you'll find something here that will interest you. With any luck, you might hear a thing or two that could be relevant to your own portfolio, even if you choose not to invest alongside me. My updates won't be personal recommendations to invest but I hope they'll be useful commentary for wealthy or sophisticated investors.
Register to hear from Charlie
Performance of the HL Select UK Growth Shares Fund under Charlie's tenure
| Annual Performance Growth | 01/12/2016-01/12/2017 | 01/12/2017-01/12/2018 | 01/12/2018-01/12/2019 | 01/12/2019-01/12/2020 | 01/12/2020-01/12/2021 |
| --- | --- | --- | --- | --- | --- |
| HL Select UK Growth Shares (Acc) | 22.0% | 2.2% | 15.6% | 1.7% | 12.2% |
| IA UK All Companies | 15.3% | -3.2% | 12.4% | -6.3% | 18.0% |
Past performance is not a guide to the future. Performance is shown net of fees on a bid-to-bid basis, with dividends reinvested. Source: Morningstar, 01/12/2016 to 01/12/2021. Charlie managed the fund from launch until he resigned in the latter part of 2021.
About Charlie Huggins, Head of Equities
Charlie joined Wealth Club in April 2022 from Hargreaves Lansdown, where he worked for over 10 years, including five years as a fund manager, overseeing c.£500 million of assets.   
He was lead manager on the HL Select UK Growth Shares Fund and co-manager on the HL Select UK Income Shares Fund.
In the five years from launch to 1 December 2021, HL Select UK Growth Shares (Acc) generated a total return of 64.7%, versus 38.7% for the peer group. This ranked the fund 26th out of 209 funds in the sector, although please remember past performance isn't a guide to the future. 
Prior to managing funds, Charlie worked as a Fund Research Analyst, meeting hundreds of fund managers and studying their processes. Sitting on both sides of the fence has given Charlie a distinct perspective on the industry.
He is a CFA Charterholder as well as holding the Investment Management Certificate (IMC) and a diploma in regulated financial planning. Charlie studied Biochemistry at Oxford University, gaining a First Class Master's Degree.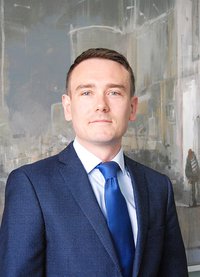 Wealth Club aims to make it easier for experienced investors to find information on – and apply for – investments. You should base your investment decision on the offer documents and ensure you have read and fully understand them before investing. The information on this webpage is a marketing communication. It is not advice or a personal or research recommendation to buy any of the investments mentioned, nor does it include any opinion as to the present or future value or price of these investments. It does not satisfy legal requirements promoting investment research independence and is thus not subject to prohibitions on dealing ahead of its dissemination. 

This article tagged with: